Study Skills
Learn to Study Smarter, Not Harder!
Secondary School can be stressful, constantly juggling school work, sports, friends and family life. Our Study Skills Programme is designed to help students improve their study techniques.
Here at The Learning Clinic, we have through personal experience and extensive research compiled a study skills programme that will show you how to study and succeed.
Specialised, one-to-one classes are on offer throughout the year to work on important aspects of study skills, including;
Classwork, Homework and Organisational skills
Note-taking, Revision skills
Exam Strategy, Time Management
Our Study Skills Programme allows students to work to their own personal strengths and develop a study routine that suits their individual needs.
Our Study Skills Mind Map
The Mind Map below is an example of a note-taking style we teach at the Learning Clinic. This method is for visual thinkers, letting them use colour and drawing to map out their study instead of using lists and paragraphs. We understand that every student is different and will have a different study style and it is our aim to help them find their style.
Study Skills Resources
View our Study Skills Information Leaflet

Explore our Study Internet Resources Links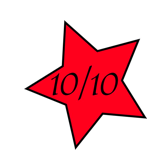 Look at our Blog with 10 Tips to Success in School
For more information or to book a Study Skills appointment, please Contact Us or call 086 8575626